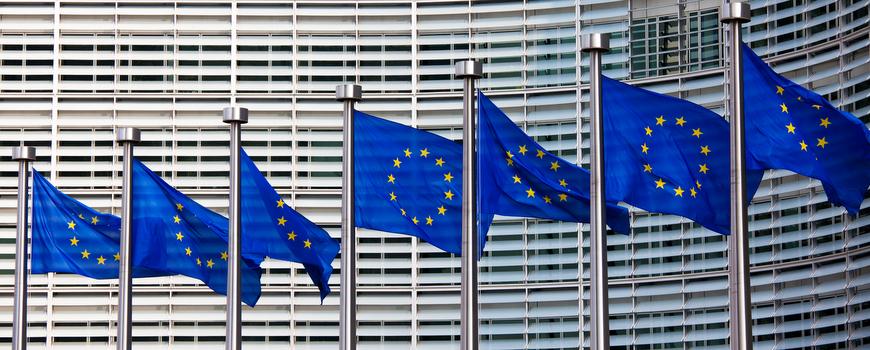 In July 2016 the European Commission published its proposal for an effort sharing regulation on the allocation of national targets for greenhouse gas (GHG) emissions for the period 2021-2030. The proposal implements EU commitments under the Paris agreement on climate change and is a significant milestone in the allocation to Member States of a package of climate targets that were formally adopted in October 2014 as the 2030 climate and energy framework.
2030 climate & energy framework
The 2030 climate & energy framework includes the following EU-level targets for 2030 for GHG emissions and sustainable energy:
A 40% reduction in GHG emissions from 1990 levels (minimum), likely to comprise a 43% reduction from within the EU emissions trading system (ETS) sector and a 30% reduction from the non-ETS sector (both compared to 2005 levels).


27% renewable energy (minimum).


A 27% improvement in energy efficiency (minimum). This target will be reviewed in 2020, 'having in mind a 30% target'.


Ireland currently has no national targets for 2030 and the process of allocating the EU targets at Member State level has been ongoing since 2014.
Binding 2030 targets for non-ETS sector
The European Commission's July 2016 document proposes binding annual targets for the non-ETS sectors within Member States for the period 2021-2030.

Altogether, Member States' non-ETS sectors account for just under 60% of the EU's GHG emissions. However, in Ireland the non-ETS sector is proportionately larger, accounting for 73% of national emissions. This is because of the significant emissions profiles from agriculture and transport, with agriculture alone accounting for one third of national emissions, or 45% of non-ETS emissions (2014 data). The non-ETS sector also includes buildings, waste and smaller industry.

The binding GHG emissions reduction targets set out in the July 2016 proposal are expressed as percentage reductions from 2005 levels (by 2030). The target proposed for Ireland is 30%. Targets for other Member States range from 0% (Bulgaria) to 40% (Luxembourg, Sweden).
Flexibilities
The proposal introduces two new 'flexibilities to achieve those targets cost effectively'.

The first fexibility is a once-off mechanism that allows up to nine Member States, including Ireland, to use ETS allowances for the purposes of the non-ETS target, subject to certain limits. The proposed level of flexibility for Ireland is 4%, which is the joint-highest level proposed (along with Luxembourg's). There is a 100 million tonne cap on this mechanism across all nine Member States, over the period 2021-2030.

The second flexibility enables all Member States to benefit from net credits generated from forests and certain agricultural land, up to prescribed annual limits that range from 0.2% (Luxembourg) to 5.6% (Ireland). Countries with higher proportions of emissions from agriculture are allowed greater levels of flexibility. So, while Ireland has the twelfth highest target (out of 28), it also has the highest level of access to the proposed flexibilities.

It is also proposed that the existing flexibilities relating to banking, borrowing, buying and selling emissions allocations will be retained.
Other proposals
The proposal on binding national GHG targets is part of a wider package of 'measures to accelerate the shift to low-carbon emissions in all sectors of the economy in Europe', which includes two other proposals.

The first is a proposed European strategy for low-emission mobility, which focusses on increasing transport system efficiency, accelerating the deployment of low-emission transport (including advanced biofuels, renewable electricity and renewable synthetic fuels) and moving towards zero-emission vehicles (tailpipe emissions below 50g/km).

The second is a legislative proposal to integrate the land use sector into the 2030 climate and energy framework in a manner that strikes 'a careful balance between more incentives to capture carbon in soil and forests and the need to maintain the environmental integrity of the EU climate framework, so as to incentivise emission reductions in the buildings, transport and agriculture sectors'.


At Byrne Ó Cléirigh, we monitor the latest developments in climate and energy policy for 2030, and beyond. Follow us on LinkedIn to ensure that you keep up to date with our latest insights in this area.