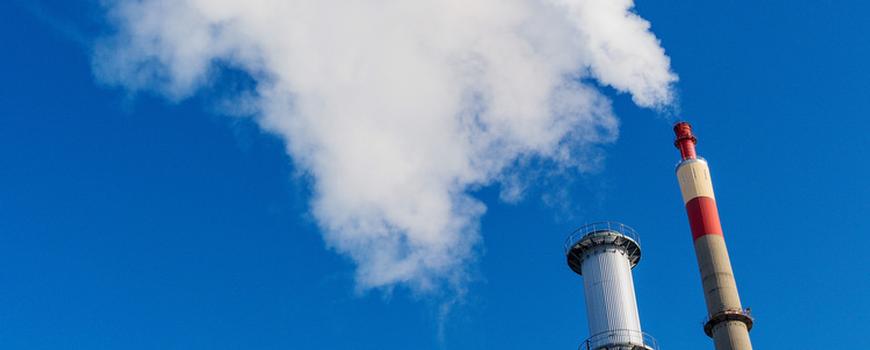 The Medium Combustion Plant (MCP) Directive ((EU) 2015/2193) was adopted in 2015 to limit emissions to atmosphere from boilers and other stationary combustion plants in the 1-50 MWTH range. It covers all fuel types.

The Directive limits the level of emissions allowable from new combustion plants from 2018, while operators of existing MCPs will have longer to comply with stricter emission standards.


Rationale for the Directive
The main rationale for the new legislation is the reduction of the impacts on human health from air pollution. According to the preamble to the Directive, 'scientific assessments show that the average lifetime loss for citizens of the Union due to air pollution is eight months', while the European Environment Agency has estimated that there were in excess of 500,000 premature deaths attributable to air pollution (from sources including MCPs) across the EU in 2013. 1,600 of these were attributed in Ireland.

A second driver for the Directive is the fact that certain pollutants – notably sulphur dioxide (SO2) and nitrogen oxides (NOx) – damage vegetation and reduce biodiversity.

In formulating the Directive, European authorities have sought to fill a regulatory gap in the control of emissions from combustion plants. The gap had arisen between the parallel evolution of separate regulatory frameworks for very large and very small combustion plants: large combustion plants (i.e. those >50 MWTH) are covered by chapter III of the Industrial Emissions Directive (2010/75/EC), and previously by the Large Combustion Plant Directive, while small combustion plants (up to 500 kWTH) are covered by the Ecodesign Directive (2009/125/EC).

The new Directive seeks to address the regulatory gap for combustion plants in the 1-50 MWTH range. The European Commission believes this can be done cost-effectively using current technology.


Scope of the Directive
The Directive covers all types of stationary combustion plants in the 1-50 MWTH range, including boilers, furnaces, engines and gas turbines. While it is primarily aimed at stationary combustion plants, it also includes certain 'mobile' plants, such as portable electrical generators used on construction sites and for temporary power supplies. Such combustion plants are deemed to be stationary when in operation.

The Directive covers all fuel types, including biomass, solid fossil fuels, gasoil, natural gas and other solid, liquid and gaseous fuels. The European Commission estimates that there are approximately 143,000 MCPs in the EU.

Emissions from vehicles, including non-road vehicles, are specifically excluded from the Directive. Back-up electricity generators that have low run hours can be exempted from the main provisions.


Key obligations
The following are the main obligations on MCP operators:
Each MCP operation must be either registered with a designated competent authority, or hold a valid permit.


The MCP must comply with emission limit values (ELVs) for SO2, NOx and dust, by dates specified in the Directive (see below).


Operators must provide information to the competent authority for the purposes of registration or permitting.


Emissions (SO2, NOx, dust and carbon monoxide (CO)) must be monitored every 3 years for plants up to 20 MWTH, or annually for plants greater than 20 MWTH.
ELVs for SO2, NOx and dust for different combinations of fuel type, plant size (above/below 5 MWTH) and age (new/existing) are set out in five tables in Annex II of the Directive, each of which is accompanied by detailed footnotes that clarify and, in some cases, modify the ELVs for specific applications. The European Commission has indicated that it may establish ELVs for CO in due course.

Member States can set stricter ELVs than those in the Directive where they believe that local air quality standards may be compromised.


Timeline
The Directive came into force in the EU in December 2015 and must be transposed into national legislation by December 2017. The following are the key deadlines:
December 2018: all new MCPs must meet the ELVs for new plants.


January 2024: existing MCPs >5 MWTH must be registered or hold a permit.


January 2025: existing MCPs >5 MWTH must meet relevant ELVs.


January 2029: existing MCPs ≤5 MWTH must be registered or hold a permit.


January 2030: existing MCPs ≤5 MWTH must meet relevant ELVs.
It is likely that the Environmental Protection Agency (EPA) will be the competent authority in Ireland. The Department of Communications, Climate Action & Environment's consultation on the transposition of the Directive into Irish legislation concluded in late September 2017. Byrne Ó Cléirigh's consultation submission is available here.


What should operators do now?
All operators should ensure that they understand the obligations of the transposed Directive in the jurisdiction(s) in which they operate. In particular, they should familiarise themselves with the ELVs that apply to them, determine whether they can meet them and assess whether they can avail of derogations that could reduce or eliminate the need for plant retrofits or replacements.

Operators planning to buy or install new combustion plants in the 1-50 MWTH range before December 2018 should ensure that they are aware of the emission control and permitting requirements for their new plants and ensure that all new plants are specified to meet the ELVs set out in Annex II (part 2) of the Directive.

For operators of existing MCPs, achieving compliance could ultimately entail retrofitting abatement technologies, fuel switching, plant replacement, and/or other technical measures. Operators of existing plants in the 5-50 MWTH range should, over the next few years, monitor their stack gas emissions to assess their current emissions of SO2, NOx, dust and CO. These operators have several years to identify and implement strategies for ensuring that their MCP units comply with the ELVs set out in Annex II (part 1) by January 2025.

While the operators of smaller plants (1-5 MWTH) should adopt a similar approach, the deadline for compliance with the ELVs is 2030, so there is less urgency for them.