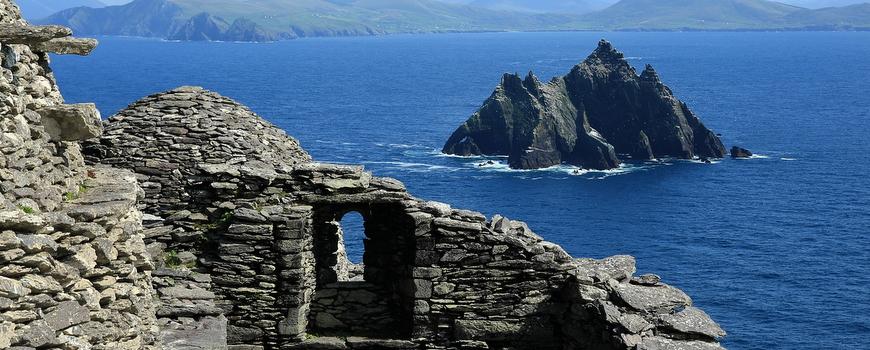 The Skellig Michael in Co. Kerry is one of the most famous of Ireland's national monuments and has been a world heritage site since 1996. The monastery and the south peak hermitage, which are the two principal features of the monument, are perched high on rock pinnacles and are accessed by roughly laid steps, and paths hewn from bedrock, over one thousand years ago. UNESCO describes the site as a 'unique example of early religious settlement which illustrates, as no other site can, the extremes of Christian Monasticism'. It has remained a place of pilgrimage since it was founded in the 7th century AD but since the second half of the 20th century, it has also become a tourist attraction with approximately 10,000 visitors per year. The site is under the control of the Office of Public Works (OPW).

Following the deaths of two people, in separate incidents, when they fell from the steps that enable access to the monastery, the OPW appointed Byrne Ó Cléirigh to examine, assess and review the health and safety regime at the site as these related to works, guides, visitors and access in order to ensure, insofar as was reasonably practicable, a safe environment on Skellig Michael.

We conducted an in-depth hazard identification and risk assessment (HAZIDRA) of all the activities that involve the undertaking of risk on the site, including the risks to OPW personnel, to the public and to the cultural and natural heritage. We also carried out desk research and consultations to uncover relevant statistical data on fatal and non-fatal incidents at similarly remote locations in order to benchmark the risks on Skellig Michael.

We documented our findings in a report entitled Safety Review Skellig Michael World Heritage Site.

Skellig Michael was subsequently used as a setting for part of the film Star Wars: The Force Awakens.