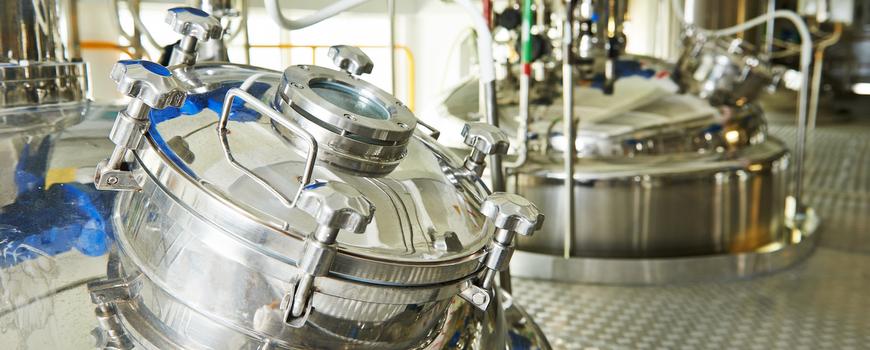 As part of its high-value pharmaceutical manufacturing operation, our client is engaged in the storage and handling of a wide range of materials that are classed as dangerous substances, many of which qualify under the control of major accident hazard (COMAH) or 'Seveso' regulations. When the regulations were introduced Byrne Ó Cléirigh was initially appointed to assist the client to understand the implications for its operations and to determine what its compliance obligations were. We undertook a quantitative assessment of the site inventory and determined that it was an upper tier establishment and that the full requirements of the legislation applied.

We subsequently developed and implemented a comprehensive compliance programme to ensure that the facility meets the regulatory requirements to the satisfaction of the competent authority. Our work has included the following:
Preparation of notifications for submission to the Irish Health & Safety Authority (HSA) and the planning authority.


Gap analysis on existing safety management system and development of additional elements required to satisfy the requirements of the legislation.


Hazard identification and risk assessment. We carried out a formal risk assessment for all the client's activities at the site using a semi-quantitative, matrix-based system to rank all scenarios identified and identify any which could present a significant risk to people and/or the environment. This exercise was supported by the use of mathematical models (including several developed in-house by Byrne Ó Cléirigh) to examine the impacts of fires, explosions and toxic releases in more detail.


Preparation of safety report for submission to the HSA. The safety report is a comprehensive document and is the key element by which an operator demonstrates to the authorities that it has all necessary measures in place to prevent major accidents occurring and to limit their consequences for people and the environment.


We have continued to assist the client in reviewing and updating risk assessments and safety reports in accordance with the review cycles set out in the regulations.


Review and updating of emergency response plan. Our role was to ensure that the plan catered for all credible major accident scenarios identified during the risk assessment exercise and that it contained all of the elements required under the legislation. We also assisted the client in its dealings with the external emergency services to ensure that all necessary information is made available to allow them to develop a suitable external emergency plan for the site and surrounding area.


Land use planning risk assessments to determine if proposed new developments at the facility would satisfy the HSA's published criteria for individual risk and societal risk.


Assistance with direct engagements with the competent authorities, including arising from audits.


We continue to provide proactive and reactive assistance to the client to ensure that it is in compliance with the regulations.