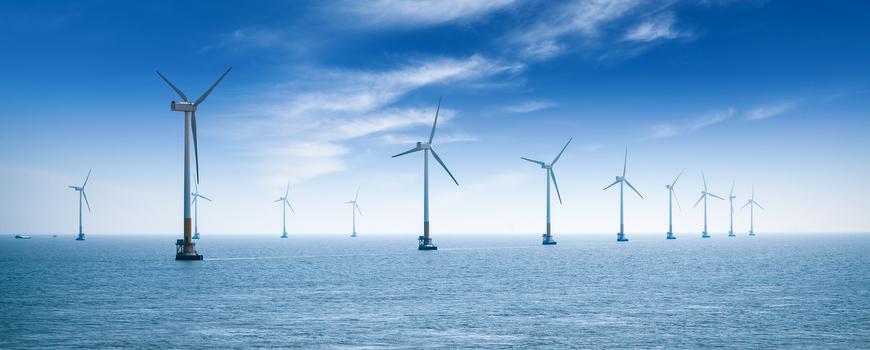 Offshore wind farms can have positive and negative impacts on the underwater environment before installation, during construction of the foundations and laying of electrical cables and during operation. Some negative impacts can be mitigated through care in site selection, foundation design, and operational planning.
The Irish Marine Institute sought to develop a better understanding of these impacts so it commissioned a team led by Byrne Ó Cléirigh to examine the impact of offshore wind energy structures on the subsea marine environment. The study team reviewed three main areas, viz.: physical impacts, biological impacts and artificial reefs (and their impacts on fish populations). Byrne Ó Cléirigh's review of the physical impacts of offshore wind fams included assessments of:
The type, spacing, physical dimensions and orientation of structures that had been used in offshore wind farms in other countries and the water depths in which they had been built
The design life and decommissioning processes associated with undersea structures
The interaction between sea currents and different foundation types and different wind farm layouts in the context of Irish conditions, e.g. changes to currents & banks, scouring of foundation bases, etc.
The physical impacts related to the laying of the undersea cables required to connect wind farms to the grid
Other restrictions which can significantly reduce the technical potential for offshore wind farms
We also investigated the planning consents required for offshore wind energy development in Ireland and other Eurpoean countries.

In our report, we made recommendations to assist the Marine Institute ensure that the generation of electricity from offshore wind farms is achieved with minimum impact on the marine environment, that the negative impacts of development are mitigated and that the potential for positive impacts is maximised.

Our final report Assessment of Impacts of Offshore Wind Energy Structures on the Marine Environment is available here.