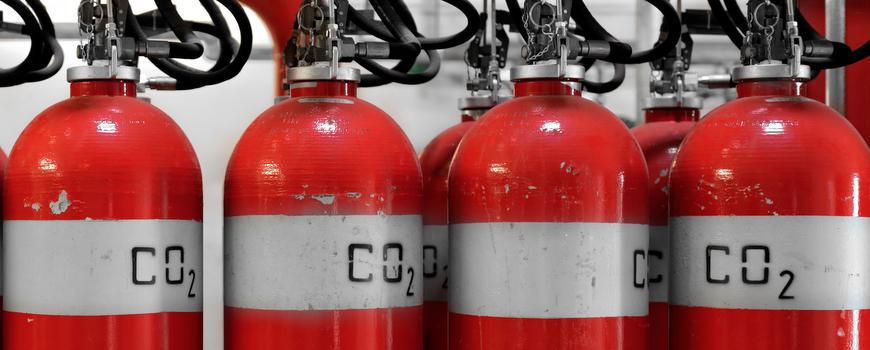 Amcor Flexibles is a major global manufacturer of flexible packing for the food, beverage, pharmaceutical and medical devices industries. Amcor's Dublin plant (formally Alcan Packaging Dublin) commissioned Byrne Ó Cléirigh to engineer, procure and manage the installation of a carbon dioxide (CO2) fire suppression system for three of its production machines. These machines were 10-station rotogravure printing machines, running at web speeds up to 400 m/min, and printing with organic-solvent based inks onto a variety of substrates, such as polypropylene, polyethylene and nylon film.
We prepared the design specification for the fire suppression system. We managed the tendering process with pre-selected contractors, put in place the contract between the successful contractor and Amcor, and managed the execution of the contract in the role of the client engineer. Our scope of work also included:
Preparation of the preliminary safety & health plan.


Chairing the HAZOP study of the design and operation of the system.


Review and approval of the process and engineering designs, including securing acceptance of the client's insurers for the design.


Development of the operating procedure for integrating the fire suppression system into the production operation.


Managing a full discharge test of the system prior to signing off on the acceptance certificate on behalf of the client.


Features of the suppression system included:
High pressure, local application system, designed to discharge extinguishing agent directly onto burning material.


Protection provided for printing heads, for reservoirs for solvents, inks and lacquers, and for the internals of the dryers on each printing station.


Rate-compensated heat detectors suitable for use in a Zone 1 hazardous area.


Compliance with NFPA 12: Standard on Carbon Dioxide Extinguishing System, and subject to FM approval (the company's insurers).


We arranged for the filming of the full discharge test in the presence of an external fire services team. This provided a record of the performance of the fire extinguishing system and the profile of the release, as well as providing a valuable tool for operator training on the site.