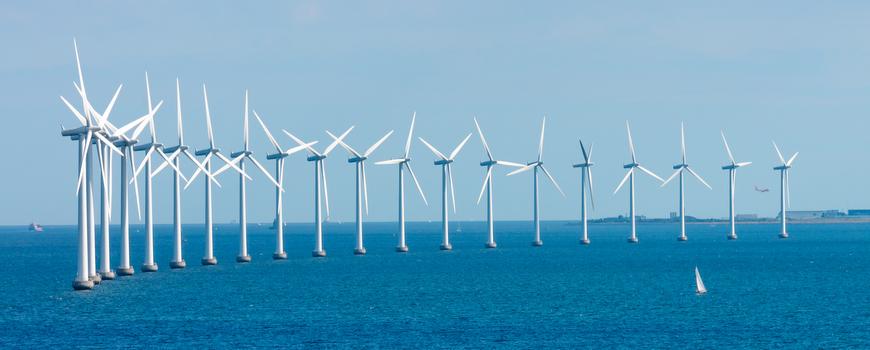 Ireland has a significant offshore wind energy resource, including a very large resource in relatively shallow waters close to the electrical network and to load centres. At the time, there were no developments in Irish waters but several consortia had proposed to develop projects with a combined installed capacity in excess of 2,000 MW. Most were located on the shallow water banks off the East Coast. Since then, 25 MW of capacity has been installed on the Arklow Bank.
Byrne Ó Cléirigh was appointed by the Sustainable Energy Authority of Ireland (SEAI) to conduct a comparative assessment of the costs and benefits to the State of several support options for offshore wind energy in Irish waters. The objective was to assist the Government and its advisors in deciding on the viability of committing State resources to supporting the development of offshore wind energy through a research and development programme, a demonstration programme and / or a full scale deployment programme. We were requested to focus primarily on the demonstration programme support option and to assess the costs and benefits associated with demonstration projects of three indicative scales, viz.: ~5 MW, ~20 MW and ~50 MW.

We evaluated the technical, financial and regulatory barriers to deployment and analysed the costs and benefits (both direct & indirect) to the State of supporting a demonstration programme. We developed an investment appraisal model to analyse the cost-benefit trade off for Government support at the different project scales.

Our final report Cost Benefit Analysis of Government Support Options for Offshore Wind Energy is available here.