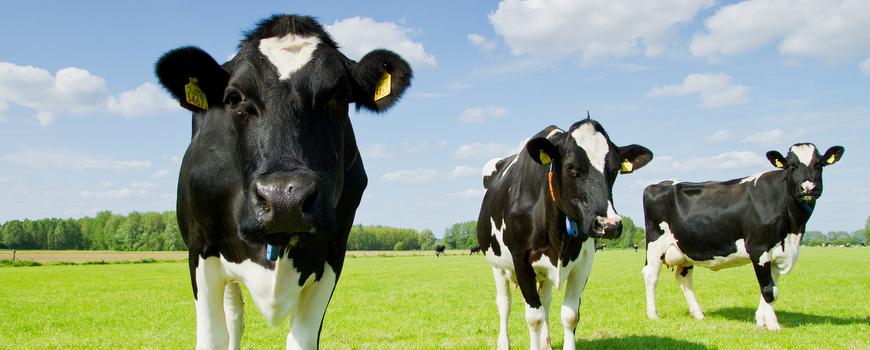 As we enter the second half of the decade, we review Ireland's greenhouse gas (GHG) emissions levels in the context of EU and national targets. We also consider the outlook to 2020.
Ireland's 2014 emissions
2014 is the latest year for which data has been published by the Environmental Protection Agency (EPA). Total economy-wide GHG emissions were 58.25 Mt CO2 equivalent (CO2e), compared to 56.17 Mt CO2e in 1990, an increase of 3.7%. 2014 emissions were 0.5% lower than 2013, which were 0.2% lower than 2012. There have been emissions reductions in eight of the last nine years.

Agriculture accounted for one third of GHG emissions in 2014, with energy and transport making up almost one fifth each, and the balance coming from the industry and commercial (16%), residential (10%) and waste (3%) sectors.
EU 2020 target
The EU's 2020 target for GHG emissions reductions is 20% below 1990 levels. Each Member State has been allocated a binding national target in accordance with an effort-sharing agreement. These binding national targets apply only to those parts of the national economies that are outside the EU emissions trading scheme (EU ETS). The non-ETS sector includes transport, agriculture, commercial businesses, the public sector, small industry and households.
Ireland's 2020 target
Like other Member States, Ireland only has a binding national target for the non-ETS sector; there is no economy-wide target for 2020. The non-ETS target is a 20% reduction by 2020, compared to 2005 levels. This is equivalent to an emission limit of 38.97 Mt CO2 equivalent (CO2e) for the non-ETS sector for 2020. There are also binding annual targets for each year up to 2020. During this period, banking rules apply - overachievement in any year can be carried forward. The latest provisional data indicates that Ireland overachieved in 2013 and 2014, and is projected to do so again in 2015. The excess savings above the annual targets for these years can be banked for future years.

The ETS sector in Ireland comprises fossil-fuel power plants, energy-intensive industries and certain specified manufacturing processes, e.g. cement manufacturing. The GHG performance of this sector does not impact on any of Ireland's national emissions targets. Notwithstanding this, Ireland's ETS sector is on track to reduce GHG emissions by more than 20% by 2020, compared to 2005 levels.
The outlook to 2020
The EPA has projected that, based on current measures and policies, Ireland is likely to achieve GHG reductions from the non-ETS sector of 9-14%, under a worst-case scenario. In a best-case scenario, which assumes that all of Ireland's renewable energy and energy efficiency targets will be met, the binding 2020 target could be met. Failure to meet the energy targets will likely result in failure to meet the emissions target.
2030
The EU has adopted a target for 2030 of a 40% reduction below 1990 levels. This is to be achieved by a 30% reduction from the non-ETS sector and a 43% reduction from sites within the ETS. The burden sharing of the non-ETS target between Member States is the subject of ongoing negotiations, which are likely to be finalised in 2016. Ireland's relatively high GHG emissions from agriculture, compared to other Member States, will be a key focus of the negotiations from an Irish perspective.


2050
The EU has a stated objective of reducing emissions by 80-95% by 2050, compared to 1990 levels.
Summary of GHG emissions targets
The GHG emissions targets are summarised in the table below.


| | | | | |
| --- | --- | --- | --- | --- |
| GHG target | Baseline | 2008-2012 | 2020 | 2030 |
| EU | 1990 | -8% | -20% | -40% |
| EU ETS | 2005 | | -21% | -43% |
| IRL economy wide | 1990 | +13% | | |
| IRL non-ETS | 2005 | | -20% | ? |
Ireland's energy targets
We discuss Ireland's progress against its renewable energy and energy efficiency targets in a separate article.


This article was updated in July 2016 to include the final 2014 emissions figures published by the EPA in June 2016. The previous version of the article was based on the the EPA's provisional figures for 2014.