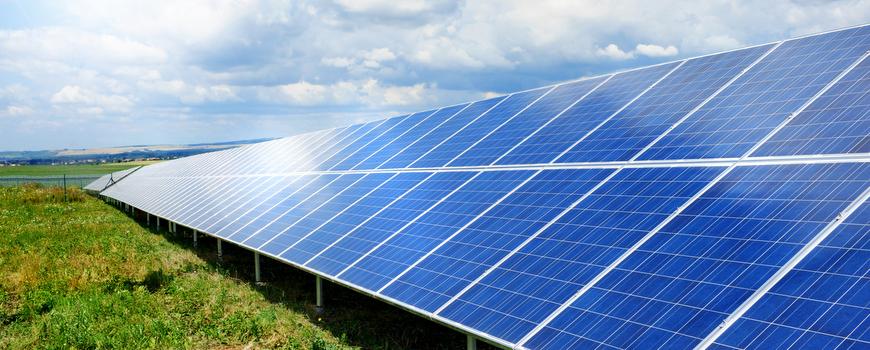 This insight summarises the EU's and Ireland's renewable energy and energy efficiency targets and progress made to date in achieving them. While Ireland is approximately half way towards meeting its renewable energy and energy efficiency targets, bridging the gap to some of the targets will be more difficult than for others.
Renewable energy
The overall EU targets for renewable energy are 20% by 2020 and 27% by 2030.
Member States have different national targets for 2020, although all have a mandatory target of 10% for transport (by 2020). Ireland's overall renewable energy target for 2020 is 16% and has established national targets of 40% and 12% respectively for renewable electricity and renewable heat. Agreement has not yet been made on the allocation of the EU's 2030 targets at Member State level and Ireland currently has no national targets for 2030.
These targets, and the progress made to date as published by SEAI for Ireland (2014 data) and by the European Environment Agency for the EU (2015 projection), are summarised below.
| | | | |
| --- | --- | --- | --- |
| Scope | 2020 target | 2030 target | Progress |
| IRL - renewable energy | 16% | ? | 8.6% |
| IRL - renewable electricity | 40% | ? | 22.7% |
| IRL - renewable heat | 12% | ? | 6.6% |
| IRL - renewable transport | 10% | ? | 5.2% |
| EU - renewable energy | 20% | 27% | 16% |
The figures in green represent performance that is broadly on track for target achievement. Those in orange indicate a risk of non-compliance.
Renewable electricity
At 18.2% of gross electricity consumption, wind energy is by far the most significant contributor to progress against the electricity target and is also responsible for much of the progress towards the overall target. This contribution includes the output from Ireland's only offshore wind energy project (Arklow Bank, 25 MW).

Wind energy is likely to continue to dominate the renewable electricity sector until 2020, with a current rate of build of 170 MW per annum. Hydro accounts for 2.6% of consumption, but there is very limited scope for further deployment in Ireland. Taken together, landfill gas, biomass and biogas accounted for just under 2% of consumption. Solar PV has only been installed at very small scale to date, although there is growing commercial interest in larger-scale deployments in the near term.
Renewable heat
An important factor to consider in interpreting the 6.6% renewable heat figure is that a significant portion of this is currently accounted for by combustion of wood wastes in board mills and sawmills. It is unlikely that renewable heat in the industrial sector will double by 2020, so the achievement of the target will be largely dependent on significant deployment of renewable heating in the residential and commercial sectors. Recent modelling undertaken by SEAI indicates that renewable heat will account for 7-11% of total heat by 2020, across a range of deployment scenarios. Even with high levels of penetration, this work suggests that Ireland will fall short of the 12% target.
Renewable transport
The transport target is also challenging for Ireland, for several reasons. One is the slow take up of electric vehicles (currently ~100 per quarter). Another is the so called blend wall for diesel fuels, which limits the amount of biodiesel that can be blended with diesel to 7% by volume. There is also a de facto limit of 5% bioethanol in gasoline in Ireland. While the fuel quality standard for gasoline (EN228) limits bioethanol blending in gasoline to 10%, in practice the infrastructure in Ireland limits the bioethanol blend to 5%. In order to blend above 5%, the oil retailers would need to invest in forecourt infrastructure to enable a second grade of gasoline to be marketed at the pumps. At present, very few, if any, forecourts are equipped to supply more than one grade of gasoline.
Energy efficiency
The EU target is for a 20% improvement in energy efficiency by 2020. The EU has also set an indicative target of at least a 27% improvement in energy efficiency by 2030. This will be reviewed in 2020, 'having in mind a 30% target'.
Ireland has a 2020 energy efficiency target of 20% , as well as a more ambitious target of 33% for the public sector (also by 2020). The public sector has been challenged to act as an exemplar for other sectors. Ireland does not currently have any 2030 energy efficiency targets. Progress equivalent to approximately half of the target levels has been reported by SEAI for 2014 - this is summarised below.
| | | | |
| --- | --- | --- | --- |
| Scope | 2020 target | 2030 target | Progress |
| IRL - energy efficiency | 20% | ? | 8-9% |
| IRL public sector - energy efficiency | 33% | ? | 17% |
| EU - energy efficiency | 20% | 27% | |
Other targets
Electric vehicles
A very ambitious national target of having electric vehicles (EVs) account for 10% of the vehicle fleet - or 230,000 vehicles - by 2020 was subsequently reduced to 50,000. The 50,000 figure was referenced as an ambition for 2020 in the recently-published energy white paper, Ireland's Transition to a Low Carbon Energy Future. Sales of pure plug-in EVs amounted to 465 over the first 11 months of 2015, or just 0.4% of new car sales (source: SIMI). When hybrid-electric vehicles are included, the percentage of total sales was 1.7% over the period.
Combined heat & power (CHP)
The previous energy white paper, Delivering a Sustainable Energy Future for Ireland, established a target of 400 MW of installed CHP capacity by 2010 and sought to achieve at least 800 MW by 2020. In 2013, the total installed CHP capacity was 334 MW, a large proportion of which was accounted for by the Aughinish Alumina CHP plant. New efforts to promote CHP were flagged by Government in the recent energy white paper, although no targets were referenced.
Greenhouse gases
We discuss Ireland's progress against its greenhouse gas emissions targets in a separate article.